We have been making refined chocolate creations for over 90 years the use of natural ingredients, authenticity and the individual character of our creations are extremely important to us. For us, sustainability is not about following a trend; it is a value that we are constantly progressing.
Our commitment to sustainability is an integral part of our value-creation chain. This starts with the cocoa beans that we import from Ghana and Peru, takes in the purchase of additional ingredients and covers the entire production process.
We want to know where our raw ingredients come from and how they are grown. That is why we set great store by the traceability of all our ingredients. Our employees take care of the entire process – from quality control to the finished product.
SUBSTAINABLE COCOA CULTIVATION IN GHANA AND TRACEABILITY h3>
In Ghana, we work with Sustainable Management Services. Our contacts are experts, people who know the region and the employees and who are out there in the cocoa fields all year round. They support the cocoa farmers every day on their plantations, advising them on seedling planting, plantation renewal, introducing efficient working methods, fermentation and maintaining trees of the right size.
They also help the cocoa farmers look for additional sources of income. The employees of Sustainable Management Services work with farmers, in close collaboration with the village councils, to raise awareness of the dangers of child labour. For Chocolats Camille Bloch SA, it is very important that the cocoa farmers who supply us with cocoa have a dependable livelihood. Sustainable Management Services ensure the traceability of our cocoa beans back to the village where they were harvested.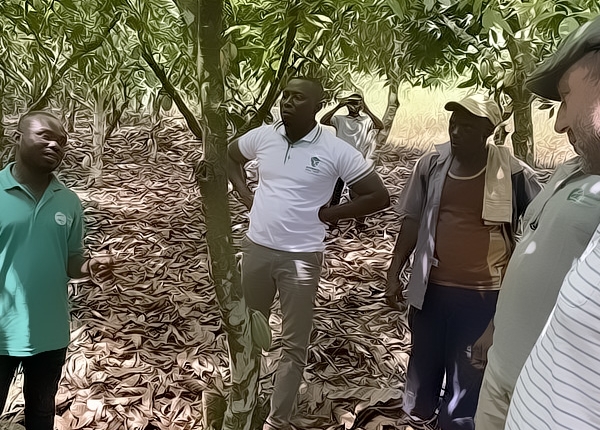 The Field Officer of Sustainable Management Services visits the cocoa farmers regularly and advises them.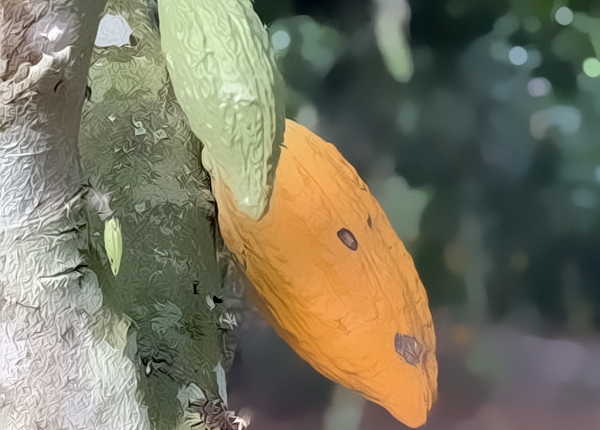 The ripe cocoa fruits are yellow or red and hang directly from the branches.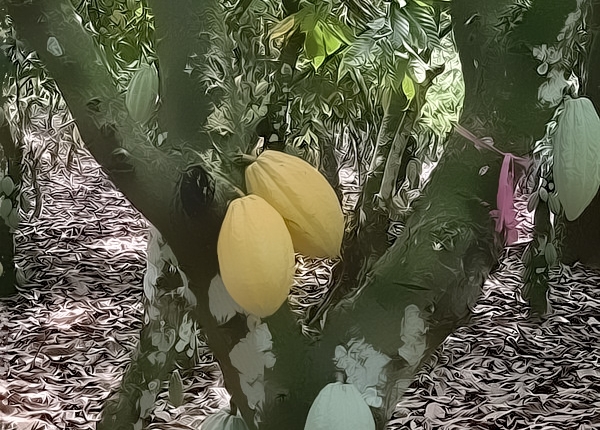 The Field Officer shows the cocoa farmers how to pollinate trees by hand. The hand-pollinated trees are marked with red ribbons.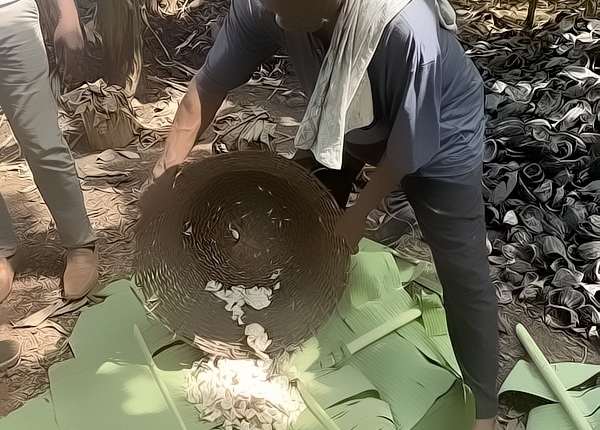 The cocoa farmer opens the ripe fruit and takes out the pulp that contains the cocoa beans. He ferments them on banana leaves.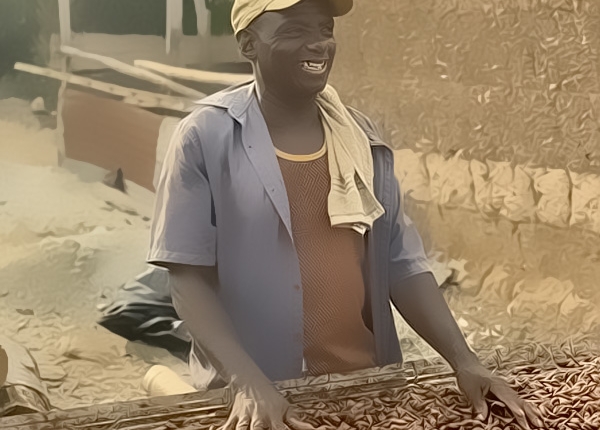 The cocoa beans are then dried in the village on large tables in the sun.
OUR COMMITMENT TO COCOA FARMERS IN GHANA h3>
Our consumers have the right to know the origin of the cocoa beans that go into their chocolate. We know the region in Ghana where which our approximately 650 farmers across eight or nine villages harvest the cocoa beans that we roast with great expertise and then use to make our chocolate creations. This is only way we can be sure that the cocoa supplied to us is cultivated under sustainable social and environmental conditions.
This is also why Chocolats Camille Bloch employees regularly visit our villages in Ghana. Not only do we place great importance on our collaboration with Sustainable Management Services, we are also very keen to work closely with our cocoa farmers.
OUR COMMITMENT THROUGHOUT THE ENTIRE VALUE-CREATION CHAIN h3>
We are committed to sustainable production throughout the entire value-creation chain.
At our production site in Courtelary, we work hard to ensure that the entire manufacturing process is energy efficient. This means:
Using a district heating system fuelled by wood chippings from forests around the region
Using energy from certified hydro-electric power sources
In addition to strictly observing hygiene and food safety regulations, we also ensure that we use recyclable packaging materials and keep the use of packaging to a minimum.
Our new purchases (machines and facilities) are systematically checked to ensure that they are energy efficient.
We provide charging stations for electric vehicles (employee and visitor vehicles).
Almost 10% of are energy needs are covered by solar energy (solar panels on the roof).