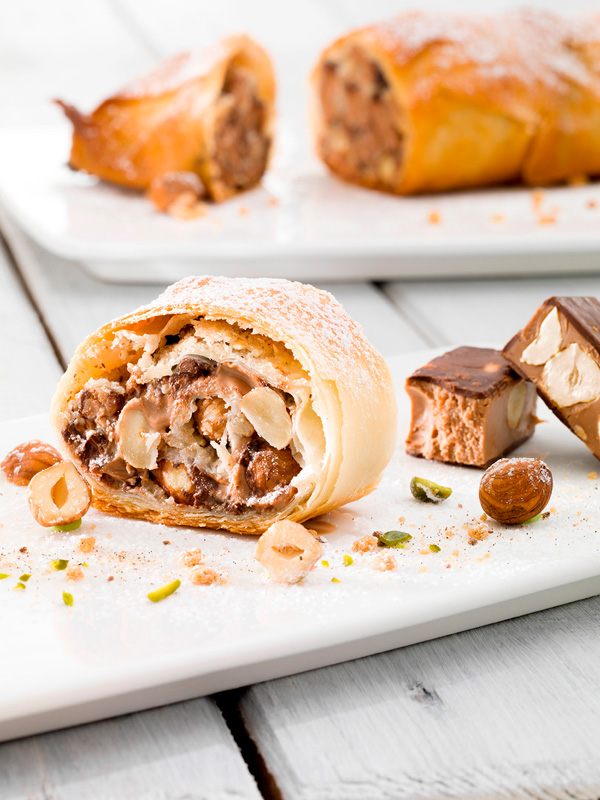 Ragusa Strudel
Recipe for 4 people
1 strudel dough (35×40 cm)
25 g butter
150 g Ragusa Classique
10 g ground hazelnuts
25 g whole hazelnuts
Powdered sugar
Melt butter in a bowl in a water bath. Cut the Ragusa into fine pieces, preheat the oven to 180°C. Line a kitchen tray with baking paper.
Lay out cling film the size of the strudel dough on table. Place strudel dough on plastic wrap and, using a kitchen brush, generously brush dough with two-thirds of the melted butter.
Spread ground hazelnuts, chopped Ragusa pieces and whole hazelnuts evenly on the dough and roll up.
Press both ends well and twist under the strudel. Place Ragusa strudel on baking paper and brush with remaining liquid butter. Bake in oven at 180°C for 30 minutes, let stand briefly, sprinkle with powdered sugar, cut and serve warm or cold.
all recipes