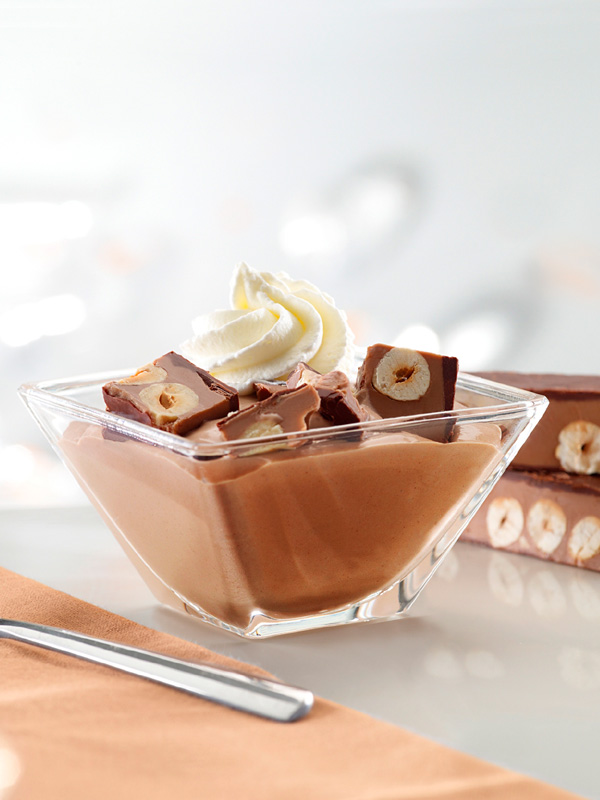 Ragusa Mousse
Recipe for 4 to 6 people
300g Ragusa Classique or Noir
400g Whole cream
Preparation: 20 minutes
Leave to rest: 2 hours in the fridge
1. Cut the 300g Ragusa into pieces.
2. Melt the ragusa pieces on a low heat.
3. Whip the 400g cream until stiff.
4. Mix half of the cream with the chocolate.
5. Fold in the other half of the cream carefully so that the mixture remains airy.
6. Fill into dessert bowls.
7. Chill the bowls for at least 2 hours.
all recipes