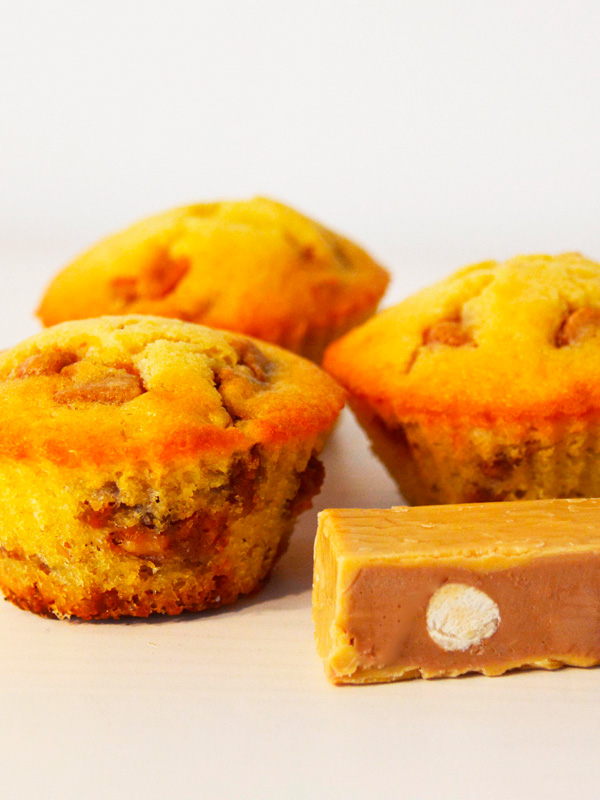 Ragusa Blond Muffins
Recipe for 12 muffins
200 g Ragusa Blond
200 g flour
1 sachet baking powder
150 g sugar
2 eggs
100 g clarified butter
120 ml milk
1 pinch of salt
Preheat oven to 180°C.
Cut the Ragusa Blond into small cubes. Place in the fridge (so that the Ragusa does not melt too quickly when baking the muffins).
Mix the flour, baking powder, salt and sugar. Then add the eggs, clarified butter and milk
Take the ragusa cubes out of the fridge and mix with a tablespoon of flour (so that they stay on the surface when baking). Knead the dough until smooth and supple.
Fill the greased muffin tins. Bake the muffins in the oven for 20 minutes. Leave to cool in the tin, then remove and turn out onto a wire rack.
all recipes